About Us
Classic Tree Service provides your tree investment the necessary nurturing required for your trees to thrive and flourish for many years to come.

Classic Tree Service is confident that our prices are competitive and both our services and quality will prove superior.

One of our Service Managers will be happy to meet with you, determine services needed and give you an estimate of work to be completed.

Classic Tree Service will provide a written contract of work to be done so that there is no confusion ensuring that our clients are knowledgeable of the services to be provided and the expected results.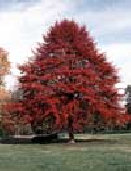 Classic Tree Service
To better serve our customers, the owners and employees of Classic Tree Service speak English and Spanish.
Se Habla Espanol
Our Services Include:

Tree and Shrub Care

Pruning

Tree Removal and Stump Grinding

Emergency Tree Care