Tree Pruning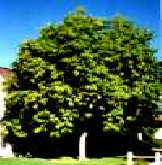 Trees are pruned for safety, health, and appearance. Pruning for safety involves pruning branches that could fall and cause injury or property damage, or trimming branches that could interfere with lines of sight on streets or driveways or utility lines. Pruning for health involves removing diseased or insect-infested wood, thinning the crown to increase airflow and reduce pest problems, or removing crossing or rubbing branches. Pruning for appearanceinvolves enhancing the natural form and character of trees or stimulating flower production.


Service Details



Classic Tree Service
To better serve our customers, the owners and employees of Classic Tree Service speak English and Spanish.
Se Habla Espanol
Testimonial from Satisfied Customer