Tree Removal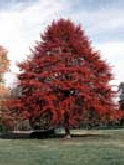 Classic Tree Service
To better serve our customers, the owners and employees of Classic Tree Service speak English and Spanish.
Se Habla Espanol
A certified Classic Tree Service specialist can help you decide whether or not a tree should be removed. Our trained work crews have the necessary equipment to safely and efficiently remove your trees.

Removal is recommended when the tree is:
• Declining and diseased
• Considered hazardous to the public and to prevent liability lawsuits.
• Causing an obstruction that cannot be corrected through pruning
• Crowding and causing harm to other trees
• Necessary to remove because of construction work.
Service Details
Testimonial from Satisfied Customer